Facilities Hire
Bishop Thomas Grant School benefits from bright, clean and well managed facilities including a large sports hall, two gyms, a fitness suite and a main hall, as well as other sporting and non-sporting facilities (see the list below). Our facilities allow us to provide our students with a full range of sporting activities within the curriculum and for extra-curricular activities.

The facilities are also used extensively by the local community and commercial groups and, consequently, we have a diverse portfolio of clubs and activities running every evening and during the weekends; we are open seven days a week and have extended opening hours during school holidays. There is ample parking available onsite as well as plenty of secure bicycle storage and our friendly staff are always available to help.

All our facilities can be booked by emailing: facilities@btg-secondary.lambeth.sch.uk or by contacting the Business Management team directly (Mrs Michelle Desira or Mr Paul Steward) on 020 8769 3294 Ext 255 (Mrs Desira) or Ext 232 (Mr Steward). Any viewing of our facilities prior to making a booking will have to take place when our students are not in session i.e. before 8.30 am or after 3.30 pm Monday to Friday.
Safeguarding:
In order that the school complies with the Government's 'Keeping Children Safe in Education' guidance, please be aware that a condition of any hire is that any hirer who uses the school on weekdays between 7:00am and 6:00pm during the school term, and who runs a club or any other activity, MUST have enhanced DBS clearance (that is less than 3 years old) and MUST present the clearance details to the school so that we can record the details.
Additionally for regular hirers, an agreement will need to be signed that appropriate safeguarding and child protection policies and procedures are in place in your organisation and that your organisation manages safeguarding concerns properly, as well as upholding British Values and that the school may vet policies and procedures at any time and terminate the facilities hire agreement if it is felt that the above are not in place or are non-compliant.
Facilities Hire Charge List
| | | |
| --- | --- | --- |
| Location | Cost + VAT | Discount rate of 10 bookings (separate) |
| Sports hall (with changing rooms, showers) | £75 per hour | £55 - No VAT |
| Smaller Sports Hall (x2) (sharing changing facilities etc. above) | £55 per hour | £40 - No VAT |
| Fitness Suite | £75 per hour | £60 - No VAT |
| Ball courts (x 2) with football, tennis and netball line markings | £80 per hour | £65 - No VAT |
| School Hall (seats 600) with stage, lighting rigs etc. | £75 per hour | |
| Drama/Dance Performance Space/Lecture Theatre | £35 per hour | |
| Classrooms | £30 per hour | |
| ICT Suites | £35 per hour | |
| Music Classroom | £30 per hour | |
| Music rehearsal rooms | £15 per hour | |
| Dining Hall (x3) | £30 per hour | |
| Meeting Room (with conference table seating up to 20) | £30 per hour | |
Photo Gallery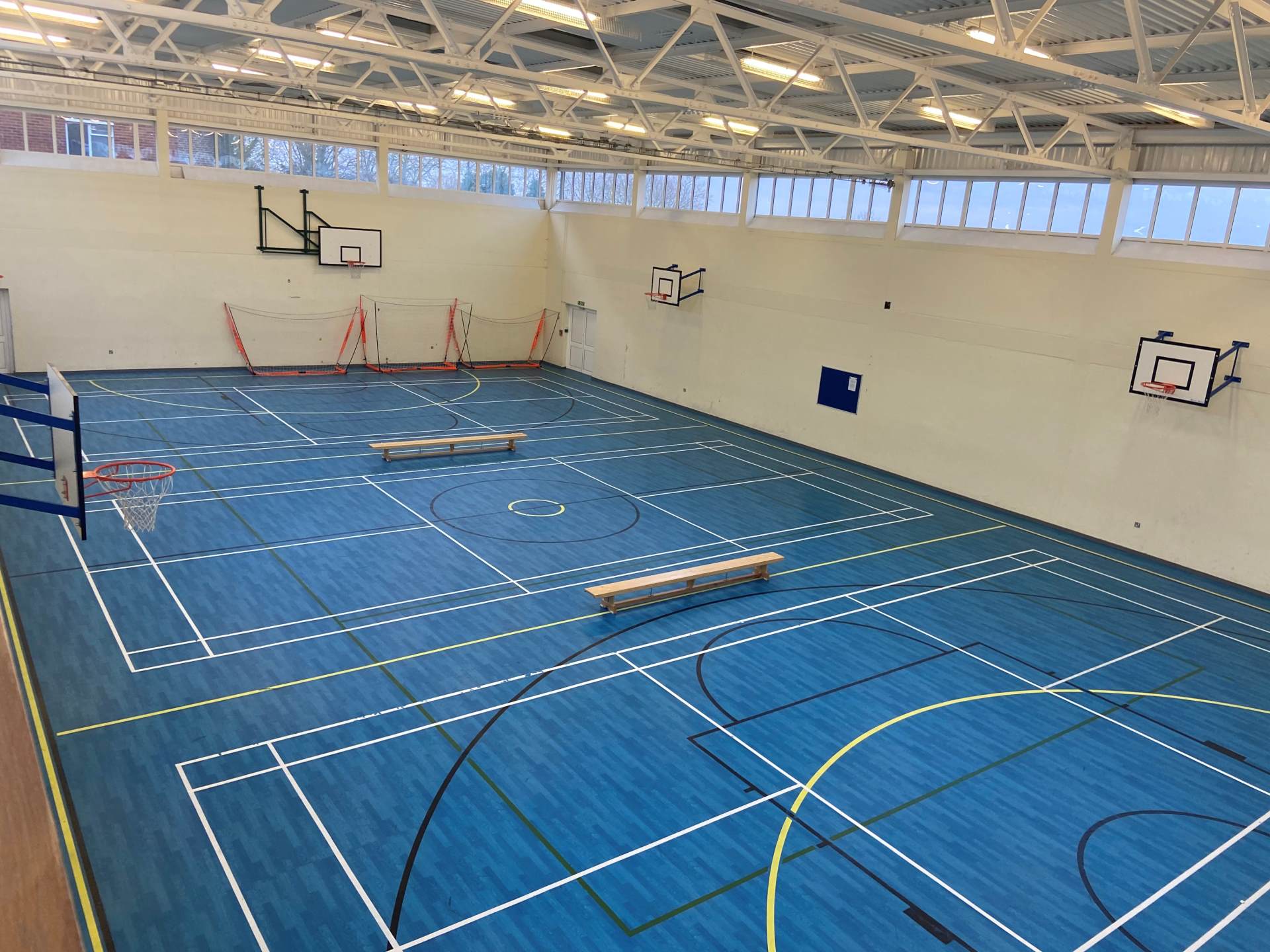 Sports Hall
Gym 1
Gym 2
Upper Playground
Lower Playground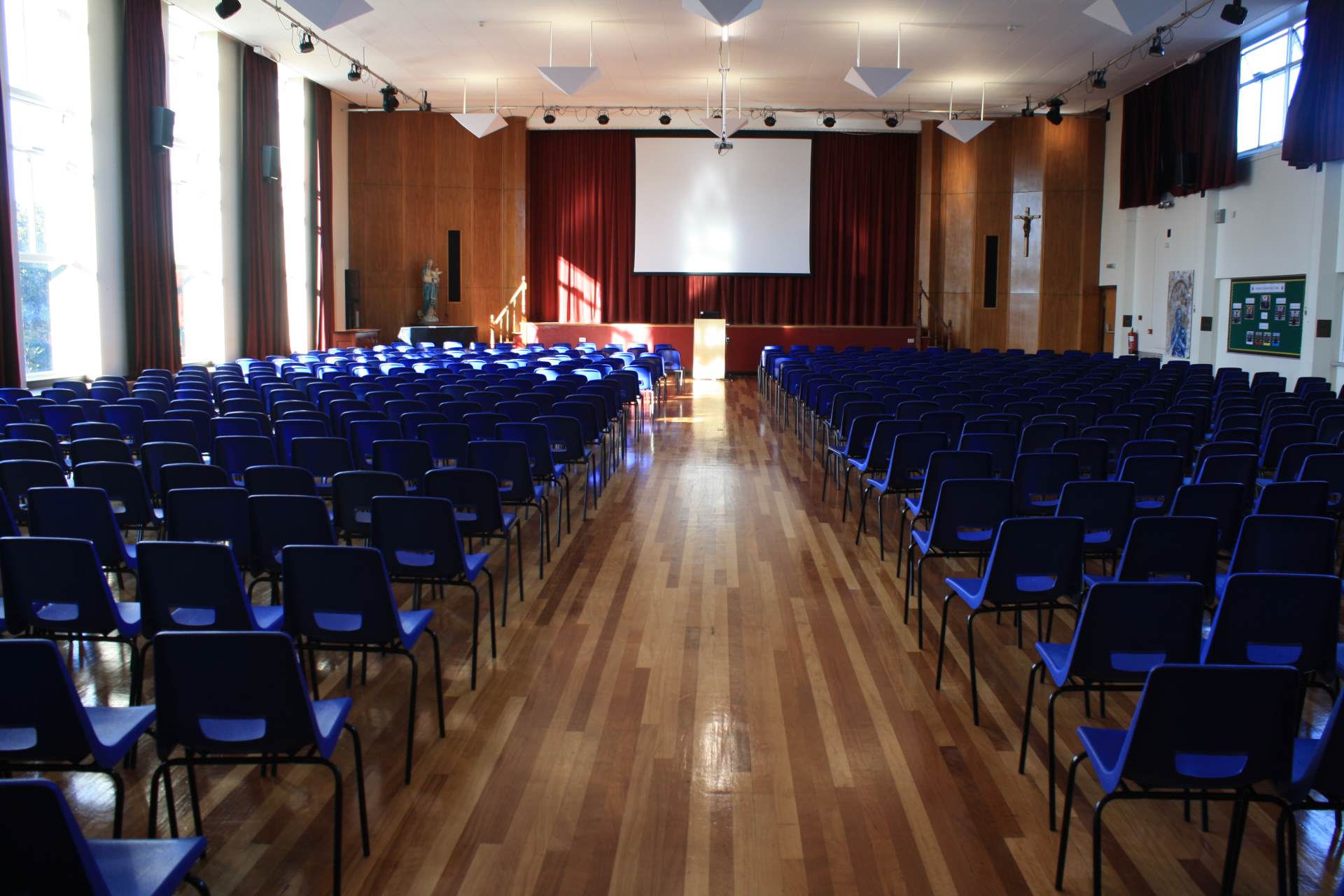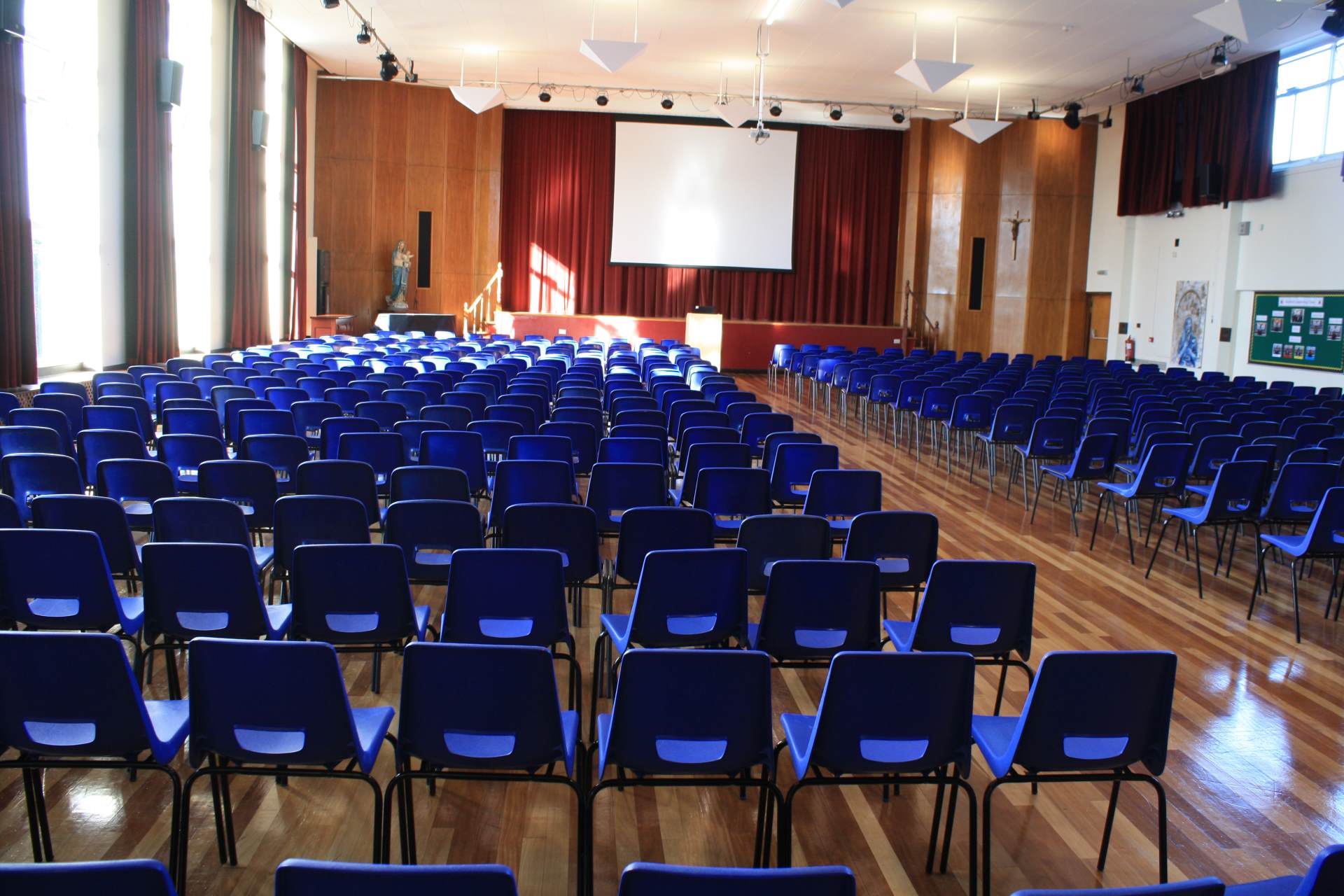 Main Hall
Lecture Theatre
Music Classrooms
Please click here for our Facilities Hire Policy