Safeguarding
The school operates a robust child protection and safeguarding policy which acts on statutory guidance and uses procedures that have been agreed by the local authority and are fully supported by the governing body and the staff. Safeguarding is of utmost importance at Bishop Thomas Grant, and parents and students are encouraged to report any concerns regarding child protection and safeguarding with Mrs A O'Donovan, the Designated Safeguarding Lead.
The members of the Safeguarding Team are:
Mrs O'Donovan Designated Safeguarding Lead
Mrs Westlake Deputy Designated Safeguarding Lead
Ms Forde Deputy Designated Safeguarding Lead
Mr Bennett Deputy Designated Safeguarding Lead
Mr Todd Deputy Designated Safeguarding Lead
If you have any concerns please email us at the following address: safeguarding@BTG-secondary.lambeth.sch.uk during school hours.
7am - 6pm Monday to Friday
Holidays and Weekends - Feel free to contact the email but if it is and emergency call 999 or
Childline - 0800 1111
NSPCC - 0808 800 5000
or Local Social Service Child Protection Referrals
Mental Health & Wellbeing
The Members of the Mental Health Wellbeing Team are:
Mr Newell
Mrs Levenson
The school will endeavour to take a coordinated whole school approach in Mental Health & Wellbeing of its students which will lead to a readiness to learn. To embed a culture of resilience and emotional health is a priority. Contributions from wider multi agency and interventies will be used to promote optimal Mental Health. We employ Counselling Services and Mentoring Programmes at Bishop Thomas Grant School such as the charity 'Evolve', staff members with counselling qualifications or experience and in addition a counsellor from the Catholic Children's Society (ConnectEd) to support children's mental health.
Parents are also encouraged to be aware of and read our policies pertaining to safeguarding and mental health and wellbeing, which can be accessed by clicking on the links below.
Child Protection and Safeguarding Policy - KCSIE 2022
Draft Online-Safety Policy
Mental Health and Wellbeing Policy
Students are encouraged to read and familiarise themselves with the Office of the Children's Rights Director's 'Young Person's Guide to Keeping Children Safe', sponsored by the DofE.
Childrens Mental Health Week February 2022
/i/video/childrens_Mental_Health_Week_Feb_2022a.mp4
https://www.childrensmentalhealthweek.org.uk/parents-and-carers/
Children's Mental Health Week (childrensmentalhealthweek.org.uk)
Growth Stories - Children's Mental Health Week (childrensmentalhealthweek.org.uk)
https://www.nspcc.org.uk/keeping-children-safe/online-safety/online-safety-blog/child-safe-settings-tiktok/
Prevent Strategy 2015 – Information for Parents
December 2015
From July 2015 the government introduced the Prevent Strategy which places a duty on all schools (as well as other organisations) to safeguard children from radicalisation and extremism. This means that we as a school have a responsibility to protect children from extremist and violent views the same way we protect them from risks such as drugs or gang violence. Importantly, we provide a safe place for students to discuss these issues so they better understand how to protect themselves.
We would like to provide all parents and carers with an Introduction to the Prevent Strategy which can be viewed by clicking here.
If you have anything at all that you would like to discuss about this issue, please do not hesitate to contact the school.
Mrs A O'Donovan
Designated Safeguarding Lead and Assistant Headteacher
If you have any concerns please email us at the following address: Safeguarding@btg-secondary.lambeth.sch.uk
Please note that this email inbox is only monitored during school hours.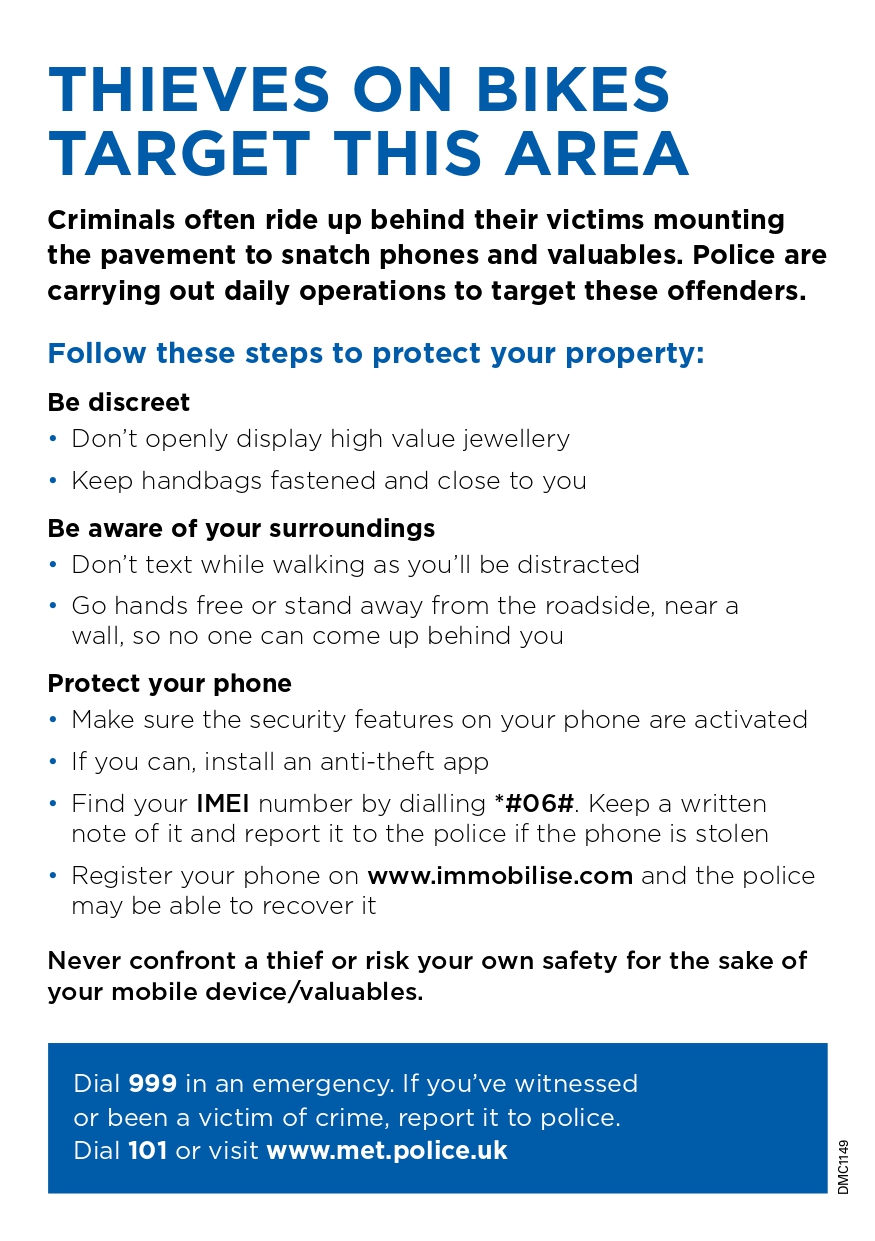 School Aged Robbery Campaign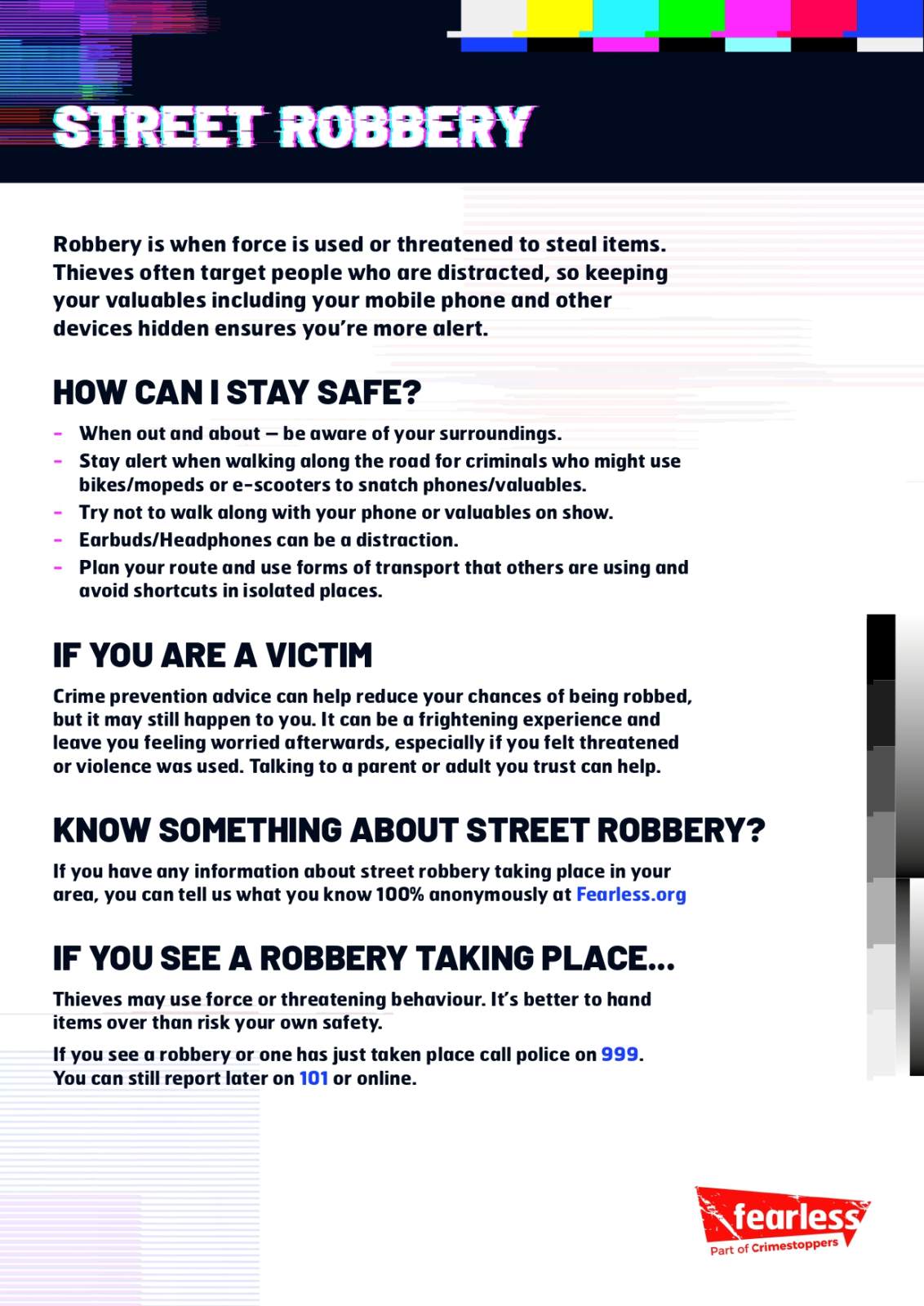 Letter to Parents - School Aged Robbery
Safeguarding during the Covid-19 School Closure
During this period of school closure, the school is monitoring new safeguarding advice from the Government and this will be addressed accordingly in our safeguarding practise. This advice will be added as an annex to our existing policy Safeguarding and Child Protection Policy which is located here : https://www.btg.ac/About-BTG/Policies